Graduation celebration/preparation for admission

Early bird discount campaign
MAX15% OFF from catalog price with early order!
Please check the following for details of the campaign.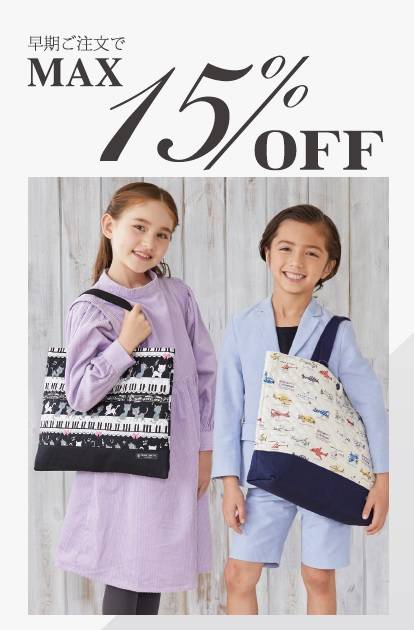 Campaign period: Until January 31, 2023 (Tuesday)
Campaign target:
Kindergartens and nursery schools ordering from the catalog "COLORFUL" for graduation commemorative / entrance celebration goods
Discount benefits: from the catalog price
15% OFF for orders placed by October 31, 2022 (Monday)

10% OFF for orders placed by Saturday, December 31, 2022
5% OFF for orders placed by January 31, 2023 (Tuesday)
*Please refer to the catalog for the price of each product.
* Sale items are not eligible.
*Cannot be combined with other discount services.
*Limited to orders for kindergartens and nursery schools.
* Customers who purchase single items or individual purchases are not eligible for the campaign. Please note.
* Please refrain from canceling or changing items after confirming your order.
*We will flexibly respond to sudden move-ins and move-outs of kindergarteners.
*Orders will be concentrated after the end of the year, so the product may be sold out. We recommend that you place your order as early as possible.